News
How to avoid scams - key advice from a trusted broker
In the competitive business gas and electricity market – trust is an important commodity. In a bid to gain attention, almost every supplier and TPI claims to offer the cheapest deal on business energy – but who can you trust.
Here we talk through some of the most common broker scams and explain how to find a broker which you feel comfortable working with.
If it's too good to be true, it probably is.
Probably the most common scam you'll hear from an energy broker is the "market moved" scam. Many of our customers come to us saying that, in the past they approached brokers who offered them ludicrously cheap deals – only to be told later that the market had moved and the rate had shot up due to "complex geo-political forces". Let's be clear, the market does move and the broker might not always be at fault. But before you jump into bed it's worth asking yourself whether an offer is too good to be true. A good place to start is getting hold of market reports and checking the wholesale unit price. If the rate offered by your broker is lower, or only marginally higher than the market rate then it is most likely bogus.
Talk to one of our expert market advisers today. Call 0800 043 0423.
New energy broker scam
One of the latest scams that we have come across is the 'Robin Hood negotiation bluff'. This scam is not run by an energy broker at all but rather someone posing as a broker or other TPI. Often, they will phone out of the blue and claim that they can negotiate a 25% discount on any business energy debt you might have. On agreement, they pay off 75% of your debt and ask you to pay them back directly. As soon as you pay up to the Robin Hood 'broker' though, you will find that the payment to your energy supplier has been reversed and you are stuck with 100% of the original bill, having already lost out on the amount paid to the scam artist.
Do you trust your broker?
The above illustration is an extreme example, but there are many energy brokers with a bad reputation. The emerging 'price comparison culture' sometimes makes it easier for less-reputable suppliers to dupe customers into buying poorly crafted contracts. Not every broker is dishonest though.
In an industry which has lots of cowboys and snakes, some TPIs have earned a reputation for working hard, being honest and delivering excellent energy deals for their customers.
Identifying these brokers can be difficult, especially because even the dodgiest firms now have professional looking websites. There are some tell tale signs though. Use the checklist below to evaluate a prospective TPI before signing any agreements.
TPI trust checklist
•
Are they signed up to the TPI Code of Practice?
This is a set of industry standards which is used to identify responsible, high quality TPIs acting as intermediaries between business and suppliers. You can view all of the qualifying companies
here
. •
Do they have an established history?
Scam artists and less reputable intermediaries tend to set up and fold very quickly so businesses with an established history are likely to be more trustworthy. •
Have they come recommended?
Like in so many other areas of business, recommendations are extremely valuable. Ask industry bodies or friendly companies who they used and whether they would use them again. Usually, an energy broker finds a speciality in a particular sector or field. Utility Helpline for example, works with a lot of pub companies and breweries and because we know the business landscape we can negotiate better deals.
Utility Helpline – your trustworthy broker
At Utility Helpline we have a long history in this industry. Having initially focussed on offering a simple price comparison service, our attention later turned towards negotiating better deals with a select group of customers and a trusted few suppliers. We have a long list of clients and partners which consistently recommend us to their friends but never to their enemies. We are a trusted
Carlsberg: We Deliver More
 supplier and we were also an early signatory to the TPI Code of Practice.
Learn more about the company or the team, and get in touch by using the contact form and find out how we can work together.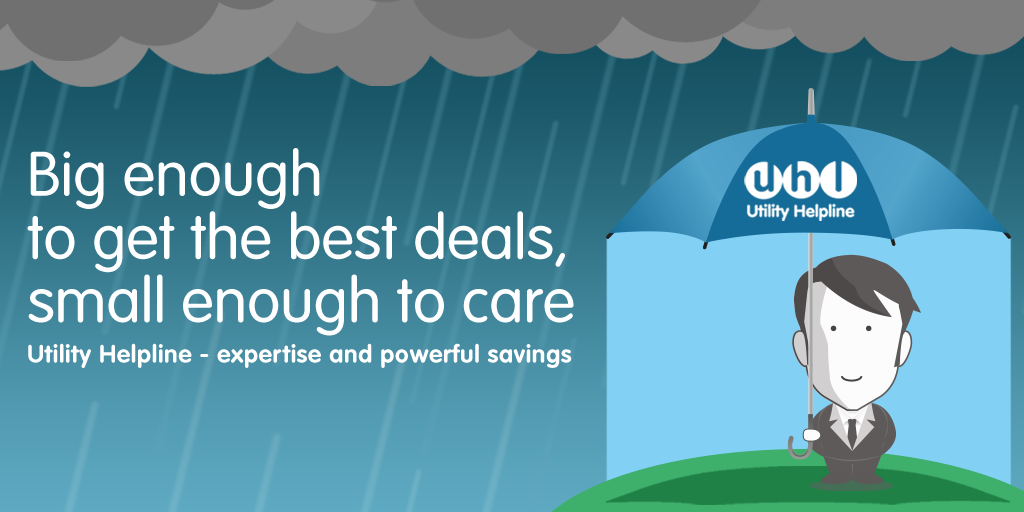 Published by Utility Helpline on (modified )
Talk to us about how we can save you money