News
Who's fixing your business energy tariffs?
In French restaurants it's usually quite desirable to have a fixed price menu, what they call the "prix fixe".  However, when it comes to your business energy bills, it's possibly not so palatable to hear that some of the big boys have been fixing the prices…. especially when you hear they are fixed artificially high.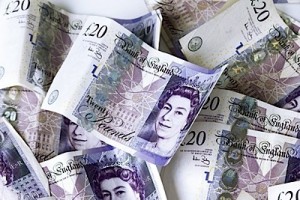 We have previously reported on the dawn raids that took place within the last few weeks on several oil companies and one price reporting agency, after a whistleblower raised concerns about price fixing in the so called "day-ahead" gas market.  Companies across the UK have been finding it hard enough recently – the notion that heavy bills might be unnecessarily loaded has heaped further grief on businesses already under pressure. Ofgem, the body entrusted with monitoring the energy industry, has now widened its investigations.   At the centre of the issue are these price rating agencies, who help to set the cost of energy trades.  Any thought that these prices might be rigged will have a huge impact on the commercial energy sector: both practically, in terms of an upward pressure on prices, but also more holistically, in having confidence that we are paying what we should be paying for our energy usage.  Ofgem now openly questions whether such price reporting agencies are "fit for purpose".  Some of the "big six" energy firms have already stopped using them, a sign in distrust at the heart of the energy industry. This is, even in itself, a destabilising factor, as business energy users look for any kind of solid ground to cling onto in this ever changing industry. The European Commission has already put plans in motion to improve gas and oil benchmarking.  Here in the UK, the government, along with Ofgem, is also taking steps to improve and toughen legislation.  Ofgem will now have powers to investigate any company suspected of manipulating the market, or using insider information to fix wholesale energy prices, including the ability to enter their offices and seize information.  Crucially, it will also be able to impose unlimited fines.  If we know anything about big energy businesses it's that they won't like the sound of that.  This work is now on-going, and this summer we should see the first results from Ofgem's investigation. At the end of it all, business energy customers need to have absolute confidence in their energy supply, and the fairness and transparency of its pricing system.  Issues such as this only serve to weaken that trust and expose the vulnerability of business energy consumers, resulting in a commensurate lack of trust in the whole industry.  The bottom line is that if the industry can't keep its own house in order, it is for the likes of Ofgem and the UK government to impose order, via regulation. At Utility Helpline our aim is to find you the
best business energy tariff
, but also to keep you informed about such current issues in the industry.  Fixing markets high has an inevitable knock-on consequence for business energy users, so we will keeping close tabs on developments.
Published by Utility Helpline on (modified )
Talk to us about how we can save you money