News
Wholesale energy prices update 14/4/17
UK prices - Data shows forward annual gas and electricity prices in the wholesale market.
Recent global events have inevitably fed market volatility, however the calm after the situation in Syria escalated has led to a similar effect on the energy markets. The recent Australian/New Zealand cyclone had pushed coal prices up but they were also calmed as post-cyclone repairs were begun on the infrastructure. Rising oil prices continued during the week due to a group of OPEC members hinting they could extend cuts in production, however these gains were tempered by the continuing rise in US oil production. Brent only finished the week up by 1%, hitting $55.89 per barrel. The Easter holiday cut the UK trading week which saw an initial price fall as the global risk subsided and gas stayed relatively level.
The energy market outlook
Midweek oil prices lifted in response to a draw down in American storage levels. There was announcement from Centrica that there would be no injection into the Rough gas storage facility over the next 12 months, which led to a reduction in the immediate summer prices. Its anticipated that there will be plenty available in the short term, but winter will see a depleted gas supply, increasing the prices for winter 17. Other fundamentals in the electricity market remained stable and therefore electricity prices followed gas and coal. The market gains of the previous week were lost with most contracts losing more than 2% as the recent risk dissipated. There will be continued volatility in the markets as traders wait to see how the new US administration's foreign policy evolves and what its potential effect on energy fundamentals could be. Those clients looking to avoid risk should consider their contracts now with prices still lulling. Those less risk averse should monitor the markets closely and prepare for possible fluctuations.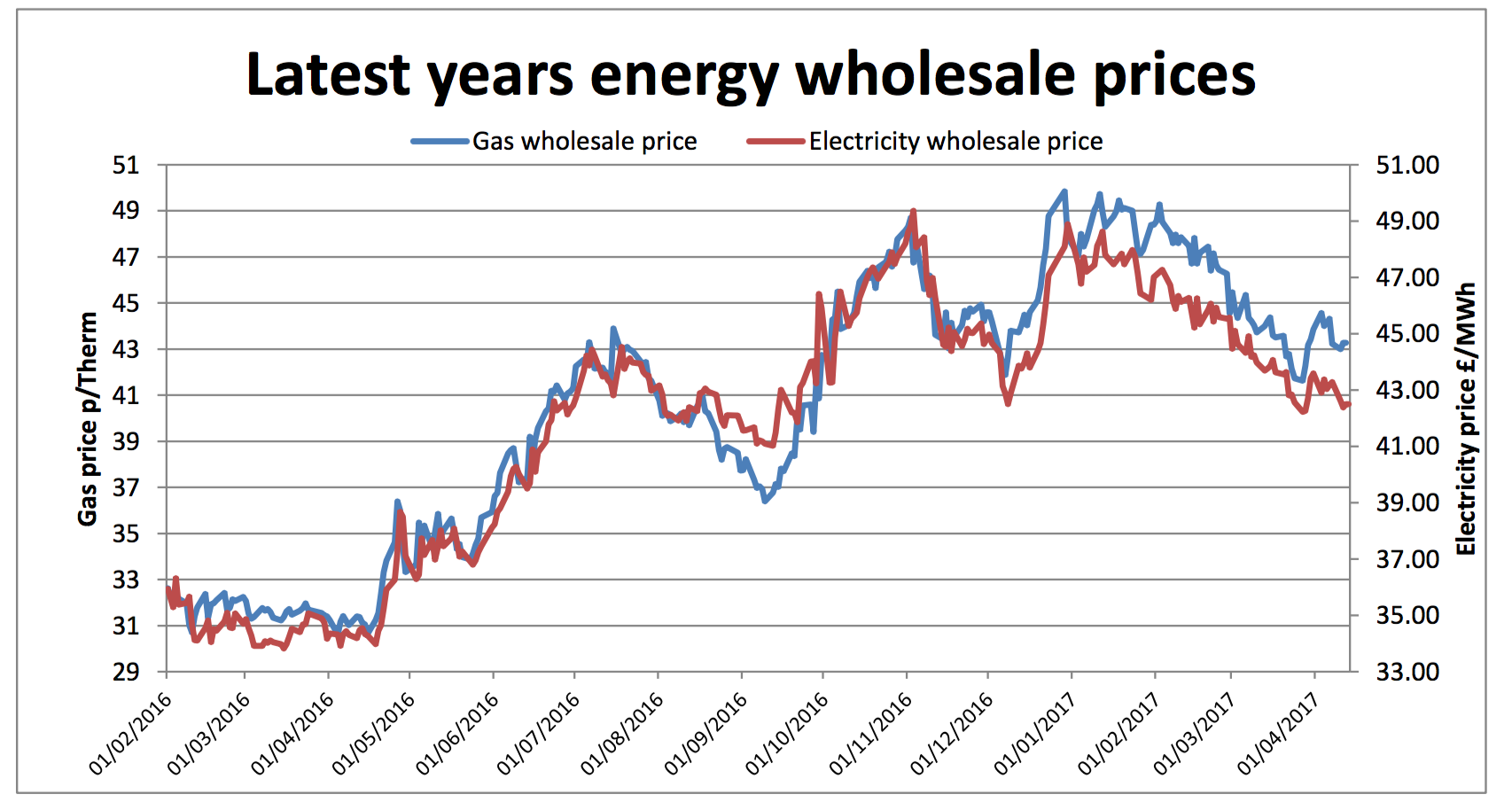 Outlook
With the rebound in oil prices, May's OPEC meeting is looking like it will be vital to forward pricing, with agreement on whether or not production cuts will continue beyond the initial six months. Those who are risk-averse should consider their contracts now whilst prices are still low. The current market volatility looks likely to continue so those clients comfortable with the inherent trading risk should monitor the markets carefully in preparation for any price fluctuation.
Published by Utility Helpline on (modified )
Talk to us about how we can save you money