News
The truth about insurance comparison sites
Does your business need insurance? You might have thought about using an insurance comparison site, just like you would for your car. You would not be alone; around 15 million people use comparison sites each year in the UK. These sites claim to offer speed, transparency and the best prices around. But, as many business owners have found, using a comparison site instead of going direct the insurance company or using an insurance broker can prove problematic and actually end up being more expensive. Businesses are far more important than cars (unless you're lucky enough to own a Ferrari). Your business changes every day and it needs a dynamic insurance policy that can keep up with it. Many owners turn to comparison sites thinking they will get the best price – but often they end up with a flat policy which doesn't provide effective cover when it comes to making a claim.
The hidden cost of insurance comparison sites
Many people use comparison websites as a way of shopping around for the best deal. This is understandable for busy owners because phoning around various insurance companies can be time consuming – not to mention stressful. Comparison sites though, are notorious for charging a high price for this service. A poll conducted by YouGov found that users of price comparison websites believed they were being charged between five and ten percent commission to use the sites. In reality the figure is a massive 24%. This commission is directly or indirectly passed onto consumers in the form of higher prices.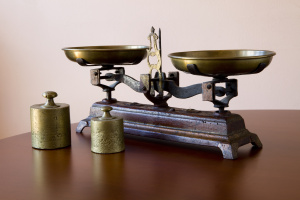 What's more, price comparison sites often promote the insurance providers who pay to be at the top of the search rankings – potentially duping customers into thinking they have got the best deal. This is particularly concerning because, for the millions of pounds the comparison sites spend on TV advertising each year, they have very trustworthy brand images. The price first quoted by comparison sites is normally a quote for the most basic cover. This level of cover, although it may initially seem attractive, might end up costing more when what you claim for is not covered under the insurance policy. Comparison sites allow customers to add on levels of cover, but normally customers will pay a higher price for this and voluntary excesses tend to be higher.
Let insurance brokers compare insurance for you
The obvious answer after all of this is to go direct to the insurance provider. However, aside from the hassle of contacting insurance companies, going direct can actually be more expensive. If you want to avoid the hassle and high costs then the best bet is to use an insurance broker who will work hard to negotiate favourable terms with insurance providers and win their customers comprehensive cover at the best possible price Insurance brokers will take the time to talk to customers about the needs of their business and from there will find a policy best suited to the businesses demands. This service is not normally available on impersonal comparison sites. To get the right level of cover, at the right price, and without the hassle of phoning up countless insurance providers – using an insurance broker is the right choice for businesses.
Utility Helpline are specialist commercial brokers. To get a quote for insuring your business, phone 0800 043 0423.
Published by Utility Helpline on
Talk to us about how we can save you money