News
Last week in the energy market – 26 February 2016
The energy market remained volatile with sharp fluctuations throughout last week. Below you can see prices in the UK last week. The table and graph both show the forward annual gas (NBP) and electricity (base load) pricing.
Supply side events played a large part in the volatility. Oil and other commodities rose as the number of active US drilling rigs fell amid the talk of limiting production. China announced 1,000 coal mines would be closed down to help tackle the country's oversupply. These initial supply side rises were counteracted later in the week when Saudi and Iran appeared to rule out production cuts for the immediate future. This dip was short lived. The week closed with another price bump when lower stocks of refined fuels were linked to increasing consumption in Asian aviation and US road fuel use.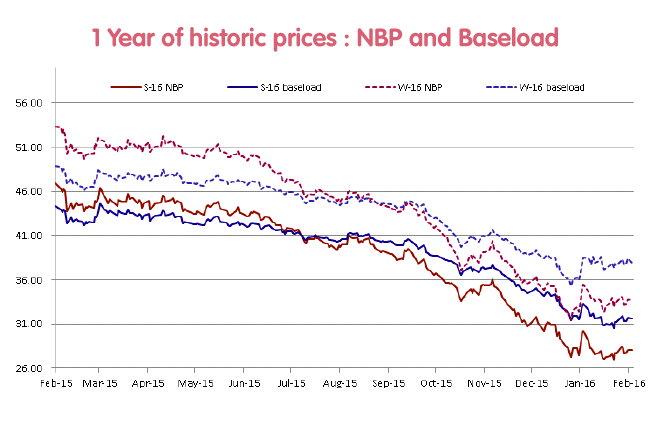 Energy prices in the UK
Closer to home, gas prices tracked oil movement in spite of the colder temperatures which will continue into March. Several LNG tankers arriving at South Hook will help soothe concerns about supply. The supply was also affected by lower winds that reduced generation levels forcing gas power stations to take up the slack. Near contracts ended the week little changed but with further out contracts easing slightly. Volatility and global economic uncertainty has created some attractive prices for buyers. Some market commentators have begun calling the 'bottom of the market,' because oil prices have remained fairly flat and US production will soon fall. This is by no means certain, but significant wholesale price decreases have rarely been seen since mid-January.
If you would like any advice on your energy buying strategy please contact a member of the Utility Helpline team. Call: 0800 043 0423. 
Published by Utility Helpline on (modified )
Talk to us about how we can save you money