News
How do you make a hotel energy efficient?
If you run a hotel of any size and scale, you will know that energy bills are a key expense, and of course that is especially true in the winter months. So at UHL we have come up with a few energy saving ideas for you to take with you into 2019, to take the edge off a little.
Lighting efficiency
Lighting is a big drag on energy, however there are a couple of things you could be thinking about here. Firstly, be efficient with your lighting – you don't need to light areas or rooms of the hotel that aren't being used and you can automate this so that lights turn off after a set period. Also, think about the bulbs that you use. Low-energy bulbs such as compact fluorescent lamps can last up to ten times longer and use 60% less energy than regular bulbs. LEDs are also a good option - 50,000 hours of use, while using 80% less energy.
Save water
Not energy, as such, but another easy win in terms of making savings. If you aerate the shower heads in your bathroom, for instance, your guests will use less hot water, thereby positively impacting on energy bills. If you also install urinal flush controls, you will also save water there.
Cook with common sense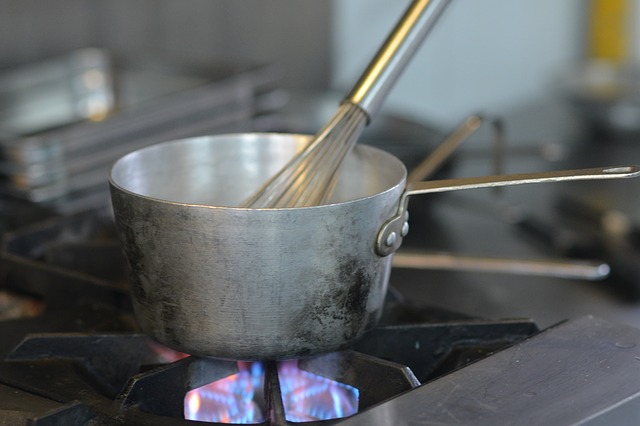 Many savings can be made in the kitchen. There are very simple measures that can be taken, for instance only turning on equipment such as the hobs, fryers and even extractor fans when they are needed. Use the right size ring on the hob for the cooking required and keep the lid on the saucepan. In terms of the bigger items, regularly defrost the freezers to improve efficiency, only run the dishwasher when it's totally full and if the white goods are getting old, replace with newer, and more efficient models.
Empower staff
It has been proven that if you can incentivise the staff in the hotel to help you with these steps, you can help save on your energy bills by as much as 30%. So train your staff in how to save energy, and perhaps reward staff members who do the most, or come up with the best ideas for future savings.
Heating changes make big savings
OK, we've left the big one until last. Heating is likely to account for 40% of the energy used in your hotel, so there is plenty of scope here for savings. As an example, your guests will want a hot shower on a winter's morning, but equally they won't thank you for scalding them. The optimal temperature for hot water in the tank is 60°C but don't go over that. Also, your boiler is the heart and hearth of your hotel so make sure it's regularly serviced - a boiler working efficiently can chip off another 5% from your energy bills. In terms of heating, only heat the parts of the hotel that are in use and don't overheat rooms as guests don't like their bedrooms to be stuffy – keep rooms at about 20°C. A few simple tips. Ones that will not affect the experience of your guests but will affect, in a positive way, the energy bills landing on your welcome mat.
Published by Utility Helpline on
Talk to us about how we can save you money