News
Germany Vs. England: Comparing energy markets
Arch football rivals Germany and England meet in Dortmund tonight and as the pundits get ready to explore energies on the pitch, Utility Helpline are going to compare the energy market in each country to try and find our own winner. The two countries have very different energy markets. There's different prices, different taxes and different motivations. This makes comparing the two nation's energy systems complicated. Bear in mind that some of the issues explored here are hotly debated and very intricate. The following piece is designed to be a brief introduction to some cross-border energy issues, but also a bit of fun. If you want to challenge any of the scores please feel free to let us know your views on
Twitter
.
Industrial energy prices
It is an often-reported figure that UK businesses energy costs are double what they are in Germany. High energy costs and, in particular, green energy tariffs, were partially blamed for the mini-collapse of the UK steel industry. But a
fact check from Carbon Brief
disputes this. In their analysis of Department of Energy and Climate Change (DECC) statistics, Carbon Brief found that although UK energy costs (including taxes) faced by very large industrial companies were slightly higher than those faced by very large industrial companies in Germany, electricity costs for industry as a whole are slightly lower in the UK. The reason for the disparity between small business users and very large business energy users in Germany is because the German government exempted energy-intensive industries from their stringent renewable energy levy. On the whole though, for most businesses, this point must go to England. England 1 – Germany 0
Renewables
Renewable energy is important to companies. Using green energy can bolster a company's reputation, and although it is generally more expensive to use renewable energy, leadership on green energy should unlock advantages in the future. When it comes to renewable energy, Germany is the undisputed winner. Through the German Energiewende transformation, Germany has sought global leadership on green energy. And now renewable make up 32 percent of the nation's total electricity generation. In the UK it is less -  around 25 percent. The German Energiewende programme has concentrated on two key policies, investment in wind and solar and the closing down of nuclear power stations. The German government plans to close all its nuclear reactors by 2022. Some experts have suggested that Germany could run into problems with their supply when the wind doesn't blow and the sun doesn't shine. But as energy storage technology improves and other green energy technology gets cheaper, Germany is almost certain to benefit. The UK does ok on renewable energy, performing better than many other EU nations. But Germany can be the only winner here. England 1 – Germany 1
Energy companies
German energy giant E.on posted a record-shattering €16bn loss. The loss has a lot to do with the German government's Energiewende policies of closing down nuclear reactors and taxing more traditional power plants more heavily. The company will now be forced to cut 1,300 jobs to reduce its mammoth debt pile. This comes after the company span off unprofitable parts of the business into different limited entities. By contrast, British energy suppliers are performing rather better. British Gas profits dipped slightly last year as competitiveness in the residential energy market increased, but the company stayed in the black. England 2 – Germany 1
Energy importing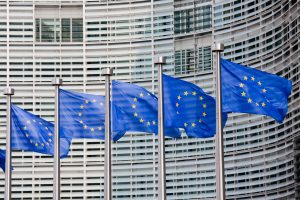 In 2014, the UK was less dependent on imported energy than Germany and slightly less than the EU average. Germany is above the EU average, but they hope to change this as renewable generation accelerates in the country. Rebecca Bertram, who leads the European Energy Transition work at the Heinrich Böll Foundation in Berlin, recently wrote that Germany should seek to create a European Energiewende. She said: "In recent years, Germany has benefited significantly from the integrated European power grid. For example, it has fed surplus wind power from northern Germany into the power grids of its neighbors, or has used their grids to transport electricity from northern Germany to industry hubs in the south of Germany. Whenever Germany was at a low point in its own power generation, it was able to obtain conventional electricity from its neighbors." She also highlighted disagreements with local neighbours and suggested the need for a transformative European energy policy. An editorial in the Financial Times poured cold water on the idea, but with Britain on the road to EU exit, the scope for energy co-operation seems diminished. With Brexit, a question mark still remains over whether Britain will retain membership of the EU's Internal Energy Market (IEM). The IEM enables harmonised, tariff-free trading of gas and electricity across Europe. Ultimately, this means that Britain could end up paying higher prices for energy imports. So, although Britain is less dependent on imports than Germany, uncertainties related to Brexit mean that we have to make this one a draw. FINAL SCORE: England 3 -  Germany 2. There you have it, at least if we fail to impress on the pitch tonight, the English energy market should still win out.
Published by Utility Helpline on (modified )
Talk to us about how we can save you money