News
Four things that are pushing electricity prices up right now
Energy prices are rising for domestic and non-domestic customers. But why? Utility Helpline is committed to transparency and we want to help our customers understand the energy market as much as possible.
Smart meters and green technology
Moves towards more green energy generation and schemes like the nationwide smart meter rollout are pushing up the price of electricity. First Utility, one of the UK's biggest independent energy suppliers, recently
calculated
that the cost of funding green energy schemes like the smart meter project and low carbon subsidy schemes would rise from £94.50 per domestic customer per year last year to £134.20 this year. This is more than a tenth of the average domestic customer's dual fuel energy prices.
Rising wholesale energy prices
According to
data from Ofgem
, wholesale energy prices account for almost a half of a domestic customer's average dual fuel bill. Small shifts in this wholesale cost can have a significant impact on energy prices. Wholesale electricity costs are influenced by a whole range of factors at home and abroad, but one of the biggest price drivers is the price of oil. Changes in the oil market, like an
OPEC deal to curb production
announced last year have pushed up electricity prices in the UK.
Brexit
A domestic factor that is having a big impact on wholesale energy prices is Brexit. Britain's decision to leave the EU sent the value of sterling tumbling, and it looks unlikely to recover anytime soon. Almost overnight, this made wholesale prices climb up and up and is the big reason behind so many energy companies increasing their energy prices in the last couple of months – much to the
annoyance
of the energy regulator.
Concerns about future electricity supply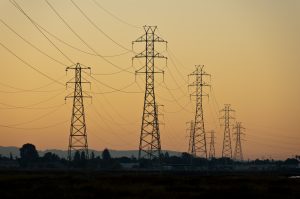 The question of how Britain will generate its energy in the future is taking on a lot more importance in recent years. By 2030, the government wants to have cut gas greenhouse gas emissions by 57 per cent relative to 1990 emissions. Part of that goal will be getting rid of coal-fired power stations by 2025, but what will replace this supply capacity is unclear. The energy subsidy mentioned earlier will help boost capacity for wind and solar generation, but that begs the question of what to do on days when the wind won't blow and the sun won't shine. Nuclear energy has become an important feature of the government's future energy policy. But schemes have struggled to get off the ground in recent years. None of the six planned nuclear projects are British, and that seems to be causing problems. The Hinkley Point C plan nearly tripped up because of China's involvement. A planned site in Cumbria has also been thrown into doubt after Toshiba, the Japanese group behind the project, revealed a $6.3bn writedown on its US nuclear business. Toshiba said it would still "consider participating" in the Moorside project, but would not take on "any risk from carrying out actual construction work".
Want to cut your business energy prices? Utility Helpline compares 70 tariffs from 20 handpicked suppliers to find you the best deal. Get in touch to find out how much you could save. Call: 0800 043 0423.
Published by Utility Helpline on (modified )
Talk to us about how we can save you money