News
Would an energy review benefit your business?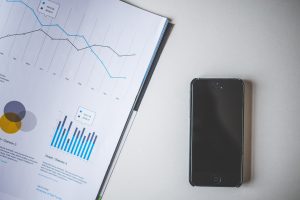 Using Utility Helpline's energy broker services to find a cheaper energy tariff isn't the only way that we can help you save money on your business energy bills. We also offer a range of
energy consultancy services for businesses
that can help you save money by using energy more efficiently. An energy review is the first step towards slashing your energy spend and reducing your businesses carbon footprint. Delivered by us, or carried out by a recommended industry partner, an energy review will help you identify where energy is being used inefficiently. Importantly, it can also identify opportunities and green investments that can pay for themselves in a few years. Although many of the country's largest companies are legally required to have an energy opportunity energy review carried out by an Energy Savings Opportunity Specialist (ESOS) registered specialist, research indicates that many top executives are still unaware of the requirement and many do not perceive the benefits of carrying out such changes. Many smaller companies and some larger companies are missing out on these opportunities to save. Research indicates that the around twenty per cent of a typical office's energy costs are wasted on inefficient equipment. An ESOS-style energy review can investigate this and the resulting report can be used to justify expenditure on more up to date equipment. In this way, an energy review can help bosses make more informed decisions about their energy consumption. The benefits aren't restricted to the largest businesses. Any businesses that use energy are set to gain from an energy review, and in less complicated businesses, the reviews are more cost effective. This is particularly important as businesses face more
uncertainty with energy prices
in the short and medium terms. Reducing energy usages by, for example, instituting efficiency policies or investing in new equipment reduces your exposure to price rises.
Research
indicates that about half of executives do not know how much their business is spending on energy. They also don't know if they are getting a good deal. If you carry out an energy review, backed up with information from smart meters and other sources, and pass the data onto a commercial energy broker like Utility Helpline, they will be able to use it to help you secure a better deal from suppliers.
Published by Utility Helpline on (modified )
Talk to us about how we can save you money