News
Wholesale Energy Prices Update 15/03/2019
As the milder weather came into effect last week, the markets witnessed a sharp fall. There was continuing movement in oil though, with traders seeking direction, yet with little change overall. Perennial market influencers jostled to provide definitive market direction in competition with pressure from the shaky global market, the OPEC cuts, plus increases in American output. Carbon prices in Europe settled to end down on the week, easing the existing upward pressure as sterling continued to recover. Brent climbed 2%, closing at $67.16 a barrel.

Here in Britain, gas supplies were above average with the milder temperatures helping to stabilise demand, plus LNG send-out remaining high. Wind output was strong throughout the week, which also helped limit power stations' gas requirements. With oil prices remaining generally static, sterling strengthening and carbon down 2%, the upward price pressure dissipated. Falling coal and carbon, allied with healthy wind production, meant that electricity prices followed gas on its downward trajectory.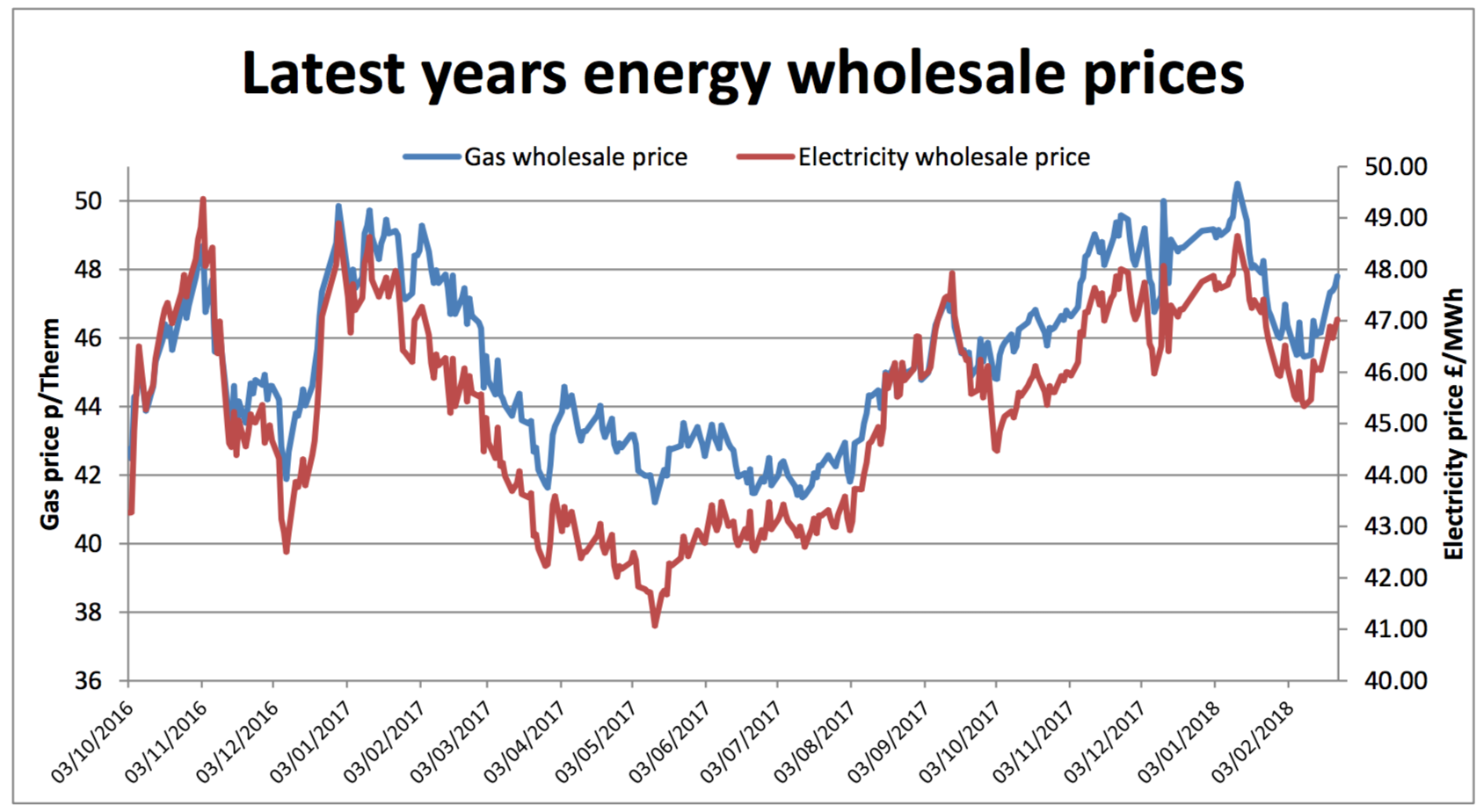 Spring pushes gas down
Summing up, there were significant drops across all contracts as wintry weather factors were removed from market risk, coupled with excellent pan-European storage and production levels. The biggest falls, however, hit the shorter-term prices, as milder weather removed premium and stabilised carbon prices. Electricity, although experiencing big price drops, fared better than gas, with supply fears from the Dungeness outage mitigating falls. Although Brexit speculation is ongoing, it's clear no-one wants to leave without a deal and this is reducing the market impact. Therefore, clients who are risk-averse should consider contracting to avoid any potential gas volatility, particularly as prices fall to early 2018 levels. But, those who fancy taking a risk might want to speculate on gas prices creeping down if the milder weather continues, as forecasts currently suggest.
Published by Utility Helpline on (modified )
Talk to us about how we can save you money