News
Weekly Energy Market Update 9/12/16
Last week brought another period of volatile pricing. For the first half of the week, prices, especially short term prices, dropped sharply on warmer weather forecasts as well as healthier generation margins and a rallying pound. As the week wore on, prices started to recover with murmurs from OPEC after it appeared that member countries reached a deal with non-member countries (most notably Russia) to cut consumption. This had an immediate effect on the markets and after a further production cut announcement, oil prices almost reached a one year high at the start of this week.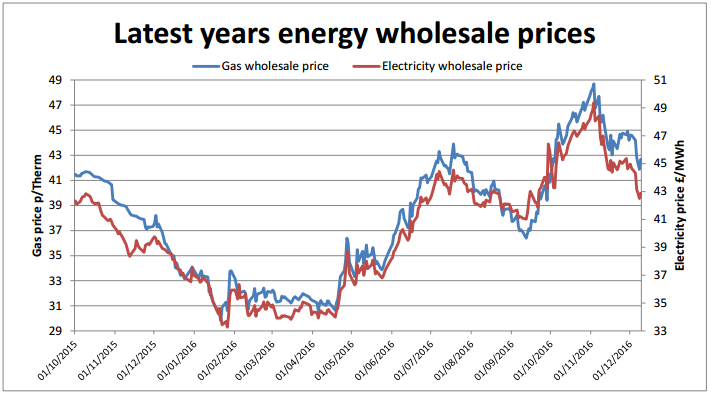 In the UK, gas prices dropped sharply early on in the week as the pound made gains against the Euro and forecasts for warmer weather emerged. Electricity prices followed, assisted by news that the whole French nuclear plant availability would return to normal levels next year. Electricity prices rose on Thursday and Friday as oil prices started to increase again and wind generation forecasts dropped. All contracts dropped over the week, especially shorter dated ones as risk premiums came out.
For more information on what the latest OPEC deal could mean for your energy purchasing, contact one of our energy experts. Call: 0800 043 0423. 
Published by Utility Helpline on (modified )
Talk to us about how we can save you money