News
Energy brokers - 5 reasons you should be using one
OK, let's deal with the facts at hand.  You've checked your latest energy bill, you've seen the headlines, and things have got to change.  As a business operator, it's hard enough making ends meet during a recession as it is.  There is already upward pressure from the buying public and their highly understandable reticence in parting with their money.  Married with an upturn in your own costs and the sums simply don't add up.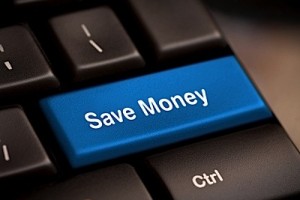 Well, let's hope the more positive news in the economy starts to address the first of these stresses.  In terms of the second, there are things you can do yourself to address the problem.  In fact, there is really only
one
thing you need to do… and that is to contact a reputable business energy broker such as Utility Helpline, to go to work for you.  One phone call?  Now that is energy efficiency! So, here are five reasons why this is an important, and easy, step to take:
1. Save time (and energy)
Of course it's easy for politicians to tell us that what we need to do is switch providers.  The logic may be sound, but when we're running busy households, or even more crucially, busy businesses, who really has the time to start checking the market, or grappling with Meerkats and corpulent opera singers?  These days all energy is directed at keeping business going in the first place.  That is why a simple call to Utility Helpline is the only call you need to make.  And then one of our experienced advisors can do the legwork for you, ensuring you come out with the best deal.
2. The level of service
And on the issue of your deal: yes Utility Helpline will save you money, but there is much more to our service.  Our brokers are all trained and experienced to source the best deal for you, but beyond that to offer any advice you may need about your energy usage, with tips about such things as energy efficiency, and the different types of deals you might move on to.
3. Go green
Increasingly, both consumers, and therefore the companies who serve them, are interested in the green agenda.  At the upper end of commerce, the UK has signed up to European carbon emission targets and traditional carbon-sourced fuel is currently being scaled back.  On a smaller scale, businesses are now becoming involved with the government's Green Deal, as both domestic and commercial premises begin to think more carefully about their energy efficiency.  Your customers will no doubt be thinking along these lines, so it might make sense for Utility Helpline to advise you, both in terms of green energy, and energy efficiency.  Such advice might impact your own carbon footprint and energy consumption, which will also send out a positive message to your customers
4. You're in safe hands
You are, no doubt, in a position where you want to do something.  Making the short step to employing Utility Helpline will then give you that peace of mind, that your energy needs are being addressed by one of the UK's foremost business energy brokers. Utility Helpline is an independent UK business energy supplier, specialising in the business gas and electricity industry.  Our commercial energy broker solutions will allow you to make an informed decision about this key element of your business energy expenditure and to take control of what can seem like an uncontrollable element of your expenditure.
5. Reduced energy bills
Of course this is what it really comes down to, and we understand that completely.  Prices seem to be spiraling out of control and each time your bills rise, it takes a chunk out of your bottom line.  Everyone understands the rising wholesale prices in the energy market and the need for infrastructure upgrades.  However, that doesn't mean you are powerless.   There are, undoubtedly, better tariffs to be on, and better styles of bill to suit your business energy needs.  These deals are out there.  All it takes it a call to Utility Helpline to instruct our brokers to scour the market and find them for you!
Published by Utility Helpline on (modified )
Talk to us about how we can save you money