News
Convid 19 - Should I cancel my Business Energy direct debits
Covid 19 - Should I cancel my Business Energy Direct Debits?
Over the past few days, we have been receiving calls from worried businesses asking if they should cancel their direct debits on business energy contracts. Most client's businesses are now closed or trading at much lower levels of production and they are concerned about cash flow and the impact of current direct debit commitments.
In the first instance we recommend where possible:
· Taking regular meter readings (take government advice on social distancing). These can be submitted online through your online customer portal or directly on most suppliers' websites. Normally they require you to have your supplier account number, which can be found on any business energy bill.
· Call and speak to the supplier and ask them to lower monthly/quarterly payments to a more appropriate or manageable level in the short term or to discuss any financial difficulties you might be having.
As you can imagine all business energy suppliers Customer Service teams are very busy right now and response times will be longer than normal.
· We appreciate that this advice won't suit or be possible for all businesses, so please call and speak to one of our friendly energy experts for further advice: Utility Helpline 01432 378690 or 0800 043 0423.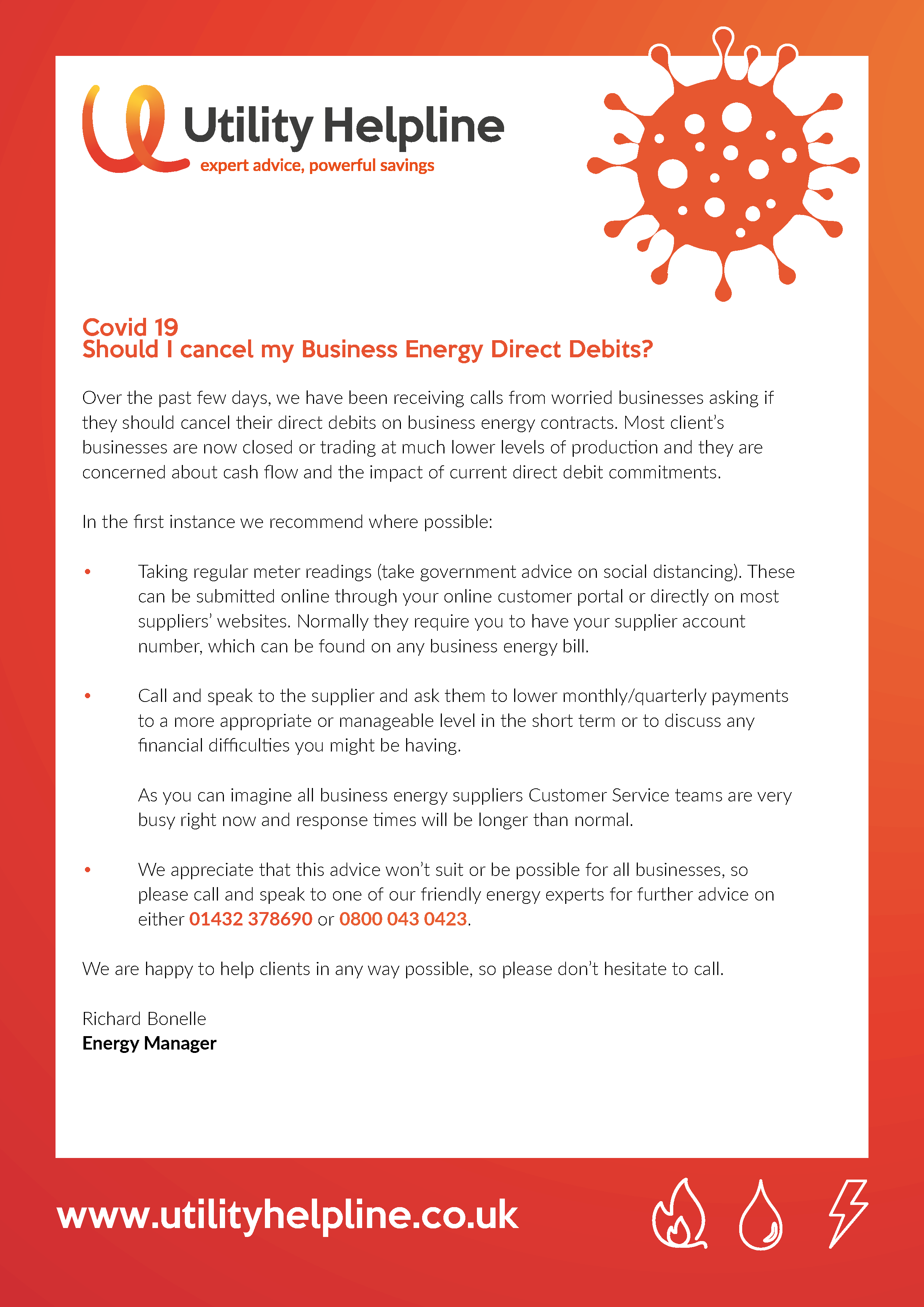 Published by Utility Helpline on (modified )
Talk to us about how we can save you money